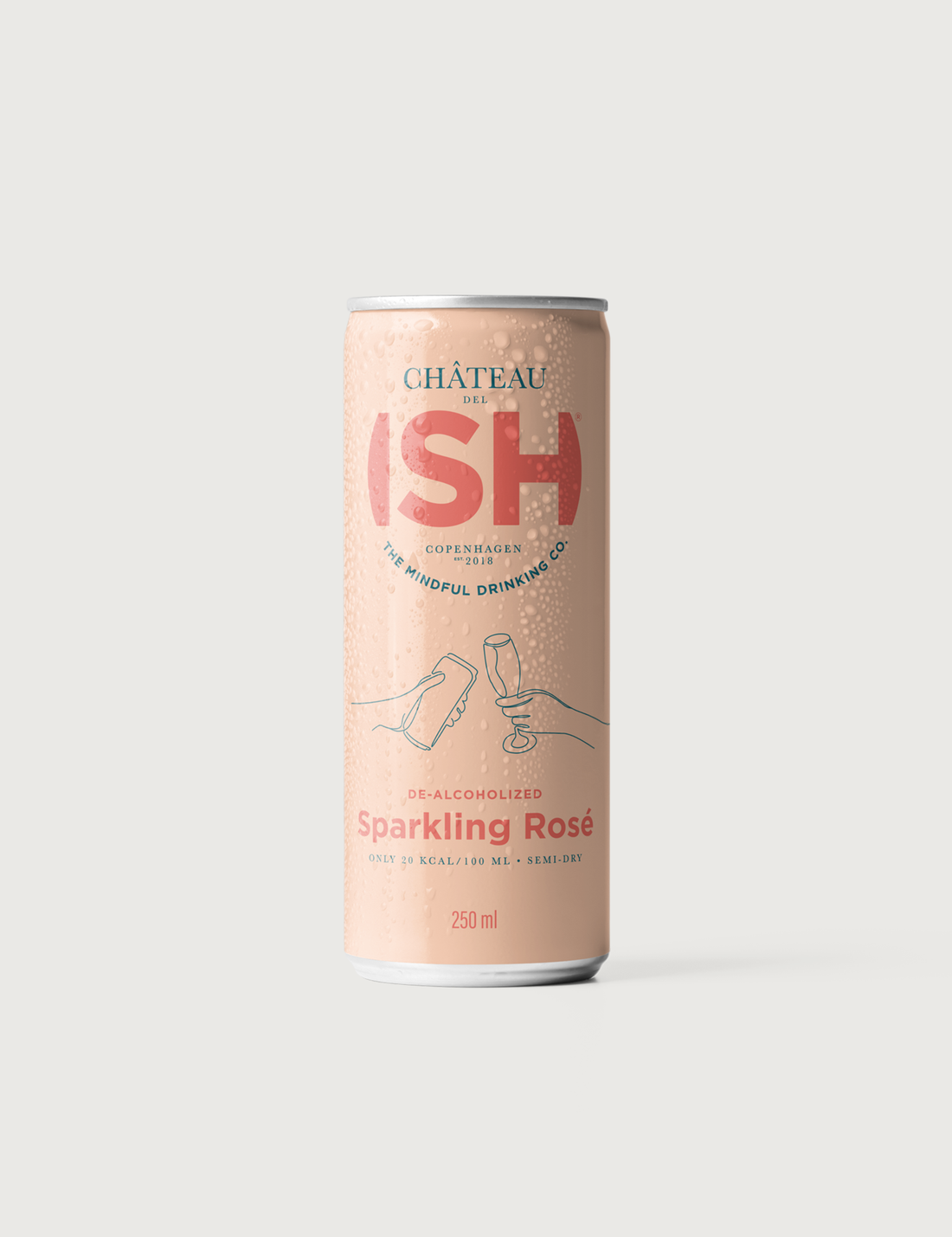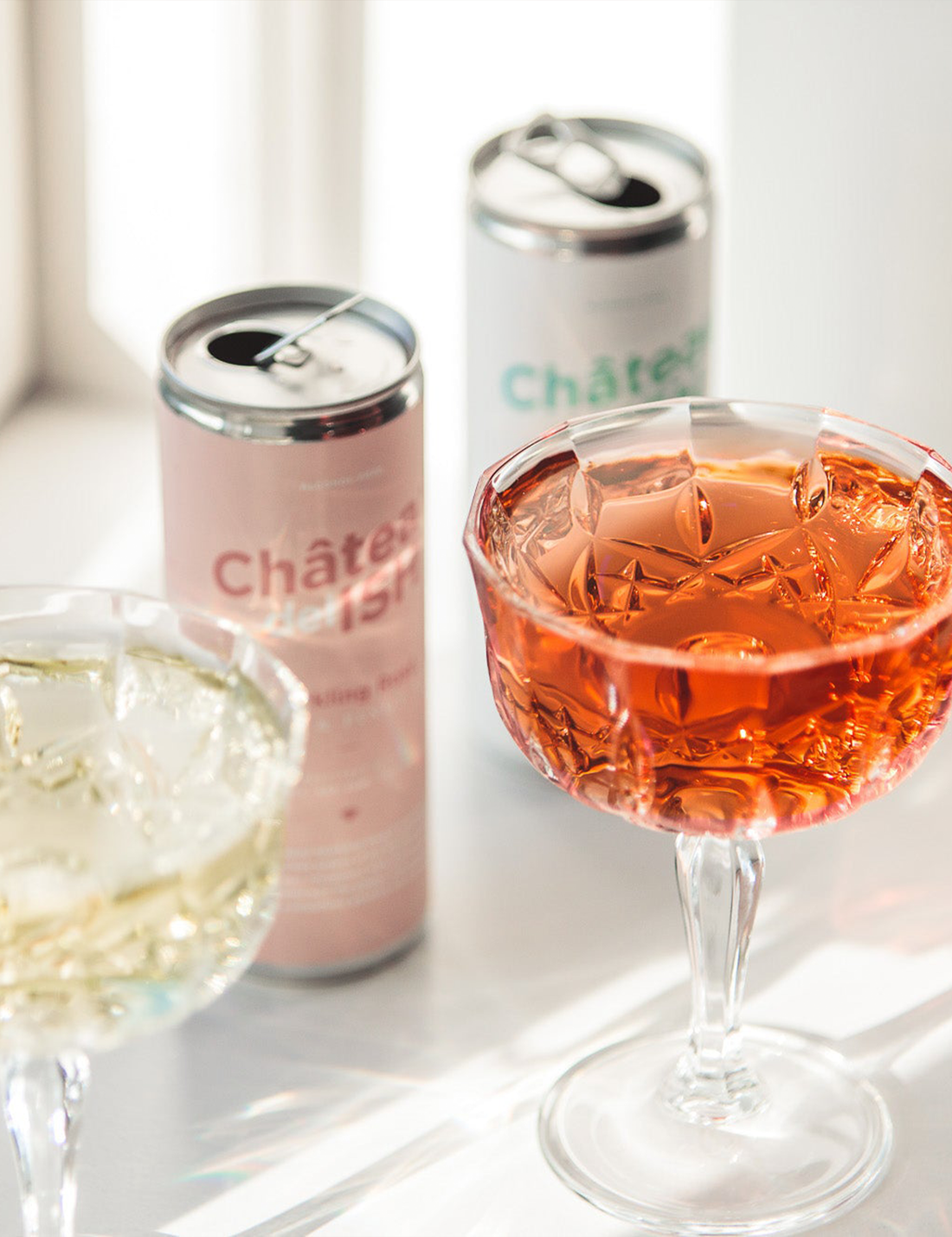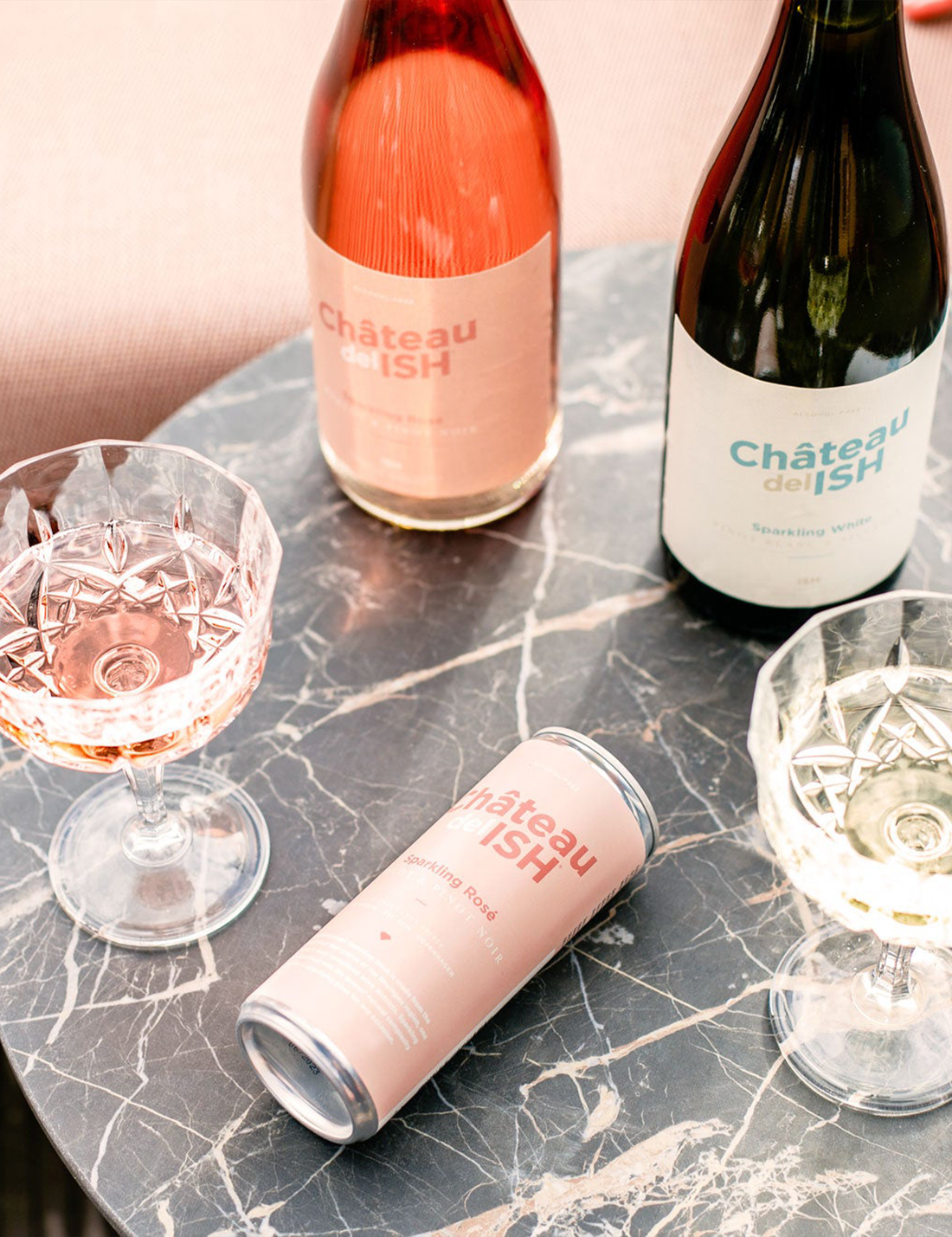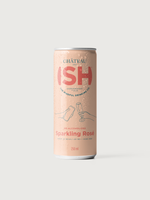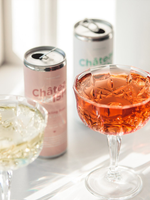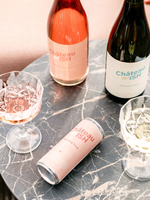 Château del ISH 250 ml · Sparkling Rosé 0%
Delicious, non-alcoholic sparkling Rosé Wine Château del ISH, perfect for a baby shower or simply to enjoy on a hot summer's day. Made from traditional grapes and dealcoholized fully to provide you with a sparkling wine experience with no compromise. Its soft, pastel pink colour combined with delicate plum, strawberry and raspberry flavors, derived from a blend of Merlot and Pinot Noir grapes – will truly make you feel like you're enjoying the real deal. 
We consider this a perfect addition to your hospital bag too!
Though pregnancy and nursing undoubtedly come with its beautiful perks, chances are you've given up on some stuff too! However, if becoming a mama didn't stop you from wanting to enjoy a night out with your friends or spend a Sunday by the pool with the prickly taste of sparkling wine to cool you down, Chateau del ISH's Sparkling Rosé is here to save the day! Welcome to the mindful world of ISH, where being pregnant, and enjoying a social cocktail is indeed possible. Where diapers and a glass of wine safely coexist. Where your baby shower comes with a glass of delicious Rosé or the Sparkling White.

While the market is being flooded with semi-healthy, very sugary alcohol substitutes which often leave us feeling disappointed, ISH offers a true, unexaggerated replacement for your all-time favourites. Make sure to stock up before a baby shower or send a pack of these cans as a gift - every mama-to-be we know will be so grateful! 
Château del ISH is a range of 0% sparkling wines made from traditional grapes, love and nothing else.

· Made from Merlot and Pinot Noir grapes (Contains Sulphites)
· Alcohol-free (0%)
· Low sugar (3.8 g sugar/100ml)
· Low calories (18 kcal/100ml)
· 250ml x1 can

CHARACTERISTICS
Château del ISH, Sparkling Rosé is nicely balanced in it's acidity and is perceived as dry (or Secco) for sparkling wines.

RECOMMENDED SERVING TEMPERATURE
8-10 degrees celsius

RECOMMENDED FOOD PAIRINGS
Our Sparkling Rosé is perfect as an aperitif and also goes well with fresh salads, sushi, soft cheese or a creamy risotto.

UNIQUE PROCESS
Traditionally made, followed by vacuum-distillation to remove the alcohol. This process of dealcoholizing high quality wine maintains the distinct properties of the grapes and taste of the original wine. By subjecting the wine to gentle and controlled increases in temperature and pressure, alcohol is eliminated while protecting the wine experience. To ensure optimal quality and a sustainable process, the blend of grape varieties may vary depending on seasonality and availability.

INGREDIENTS
Alcohol-removed wine. Grape must. Rectified concentrated grape must. Carbon dioxide. Antioxidant: Ascorbic acid. Preservative: Sulphites