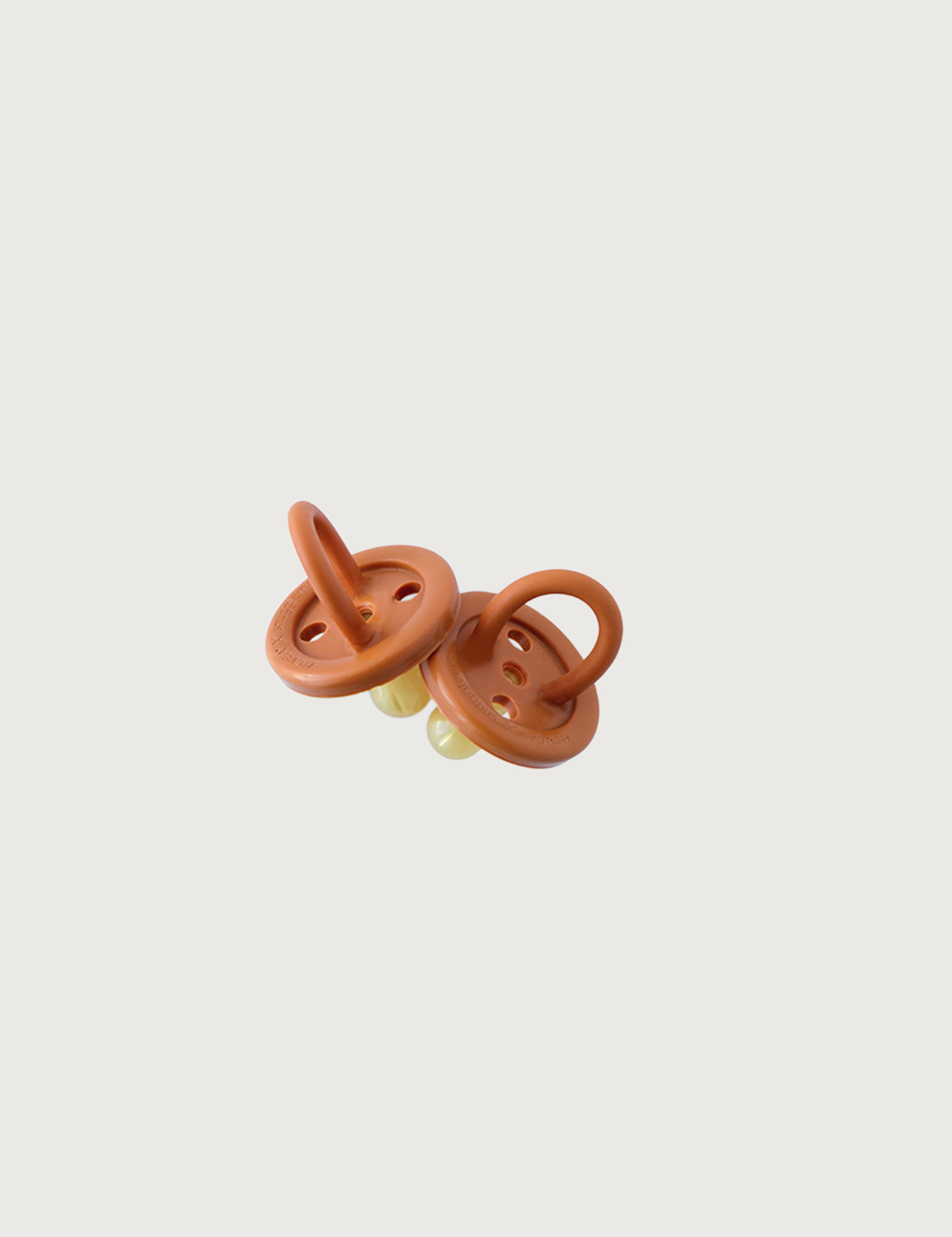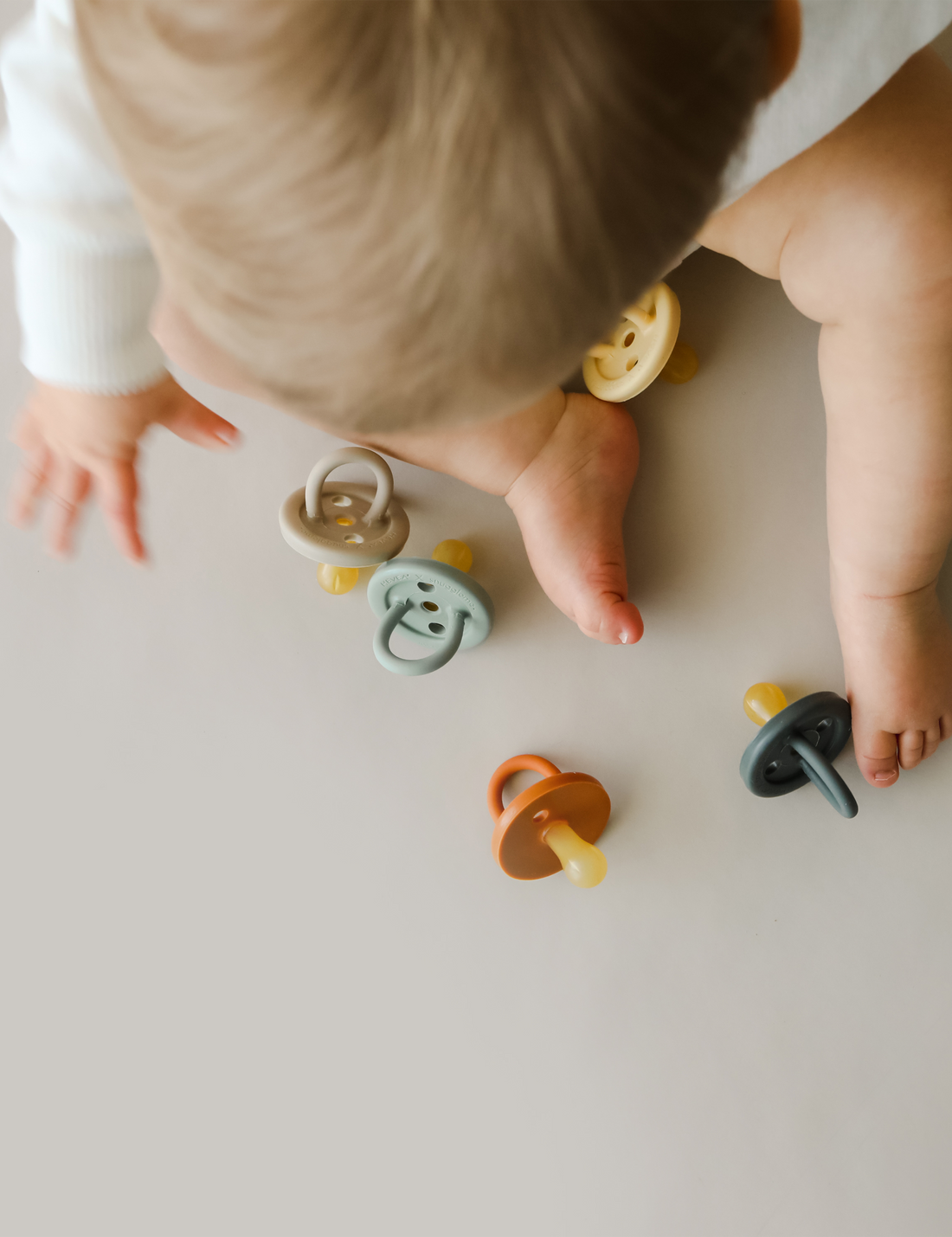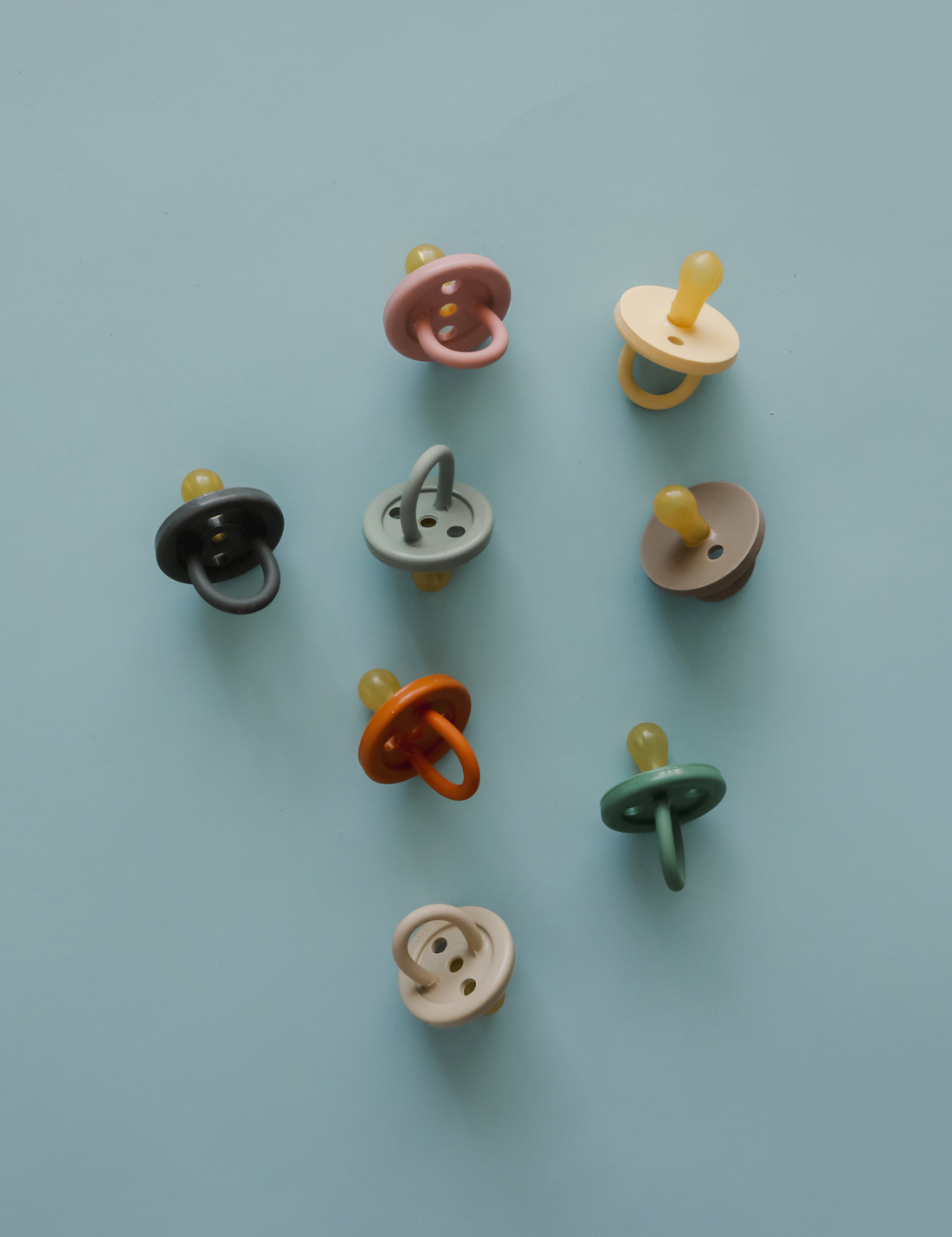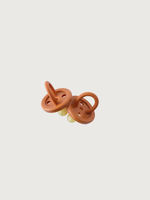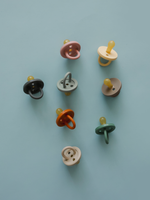 Pacifier (2-pack) · ember + ember
Lowest price in the last 30 days:
Snuggle Me X HEVEA is a collection of natural rubber pacifiers dyed in all your beloved Snuggle Me colors. Blending HEVEA's simple designs that focus on natural and eco-friendly baby accessories with Snuggle Me's cherished colors, the team has created a unique collection of modern pacifiers your babies are sure to adore.

Click here to see a 2-pack of two different colors.
Pacifiers feature a seamless build that makes them easy to clean and hygienic. They have a symmetrical teat which is soft to touch and gentle on your baby's face and lips.
MATERIALS
Snuggle Me x Hevea collaboration pacifiers are made using 100% natural rubber, colored with FDA approved, natural pigments and are free of BPA, PVC, petroleum, and phthalates. Made of natural and compostable materials.

WASHING & CARE
Pacifiers are made using non-toxic, eco-friendly natural rubber. Please hand wash in hot water with mild soap prior to use. Do not microwave or use in a dishwasher.

According to safety standards all pacifiers should be replaced every 6-8 weeks for hygiene and safety reasons. Although highly resistant to bites, please inspect your baby's pacifier daily with a gentle tug test for any small splits or changes and discontinue use if found. 

When the pacifier is not in use, it should be kept in a clean, dry place out of direct sunlight or contact with a source of direct heat. It should be stored in a closed, clean and dry container.

Very few children are allergic to natural rubber; however, watch out for any allergic reactions, and stop any use if an allergic reaction should occur because of using the pacifier.

BEFORE USE
Thoroughly clean then sterilize the pacifier by boiling the pacifier in water for 5 min. Then let it cool down and empty out any water inside the nipple. The construction of Hevea allows liquid to flow into the nipple when cleaning. Please press the pacifier soother and turn it upside down to empty any water from the nipple before using it.