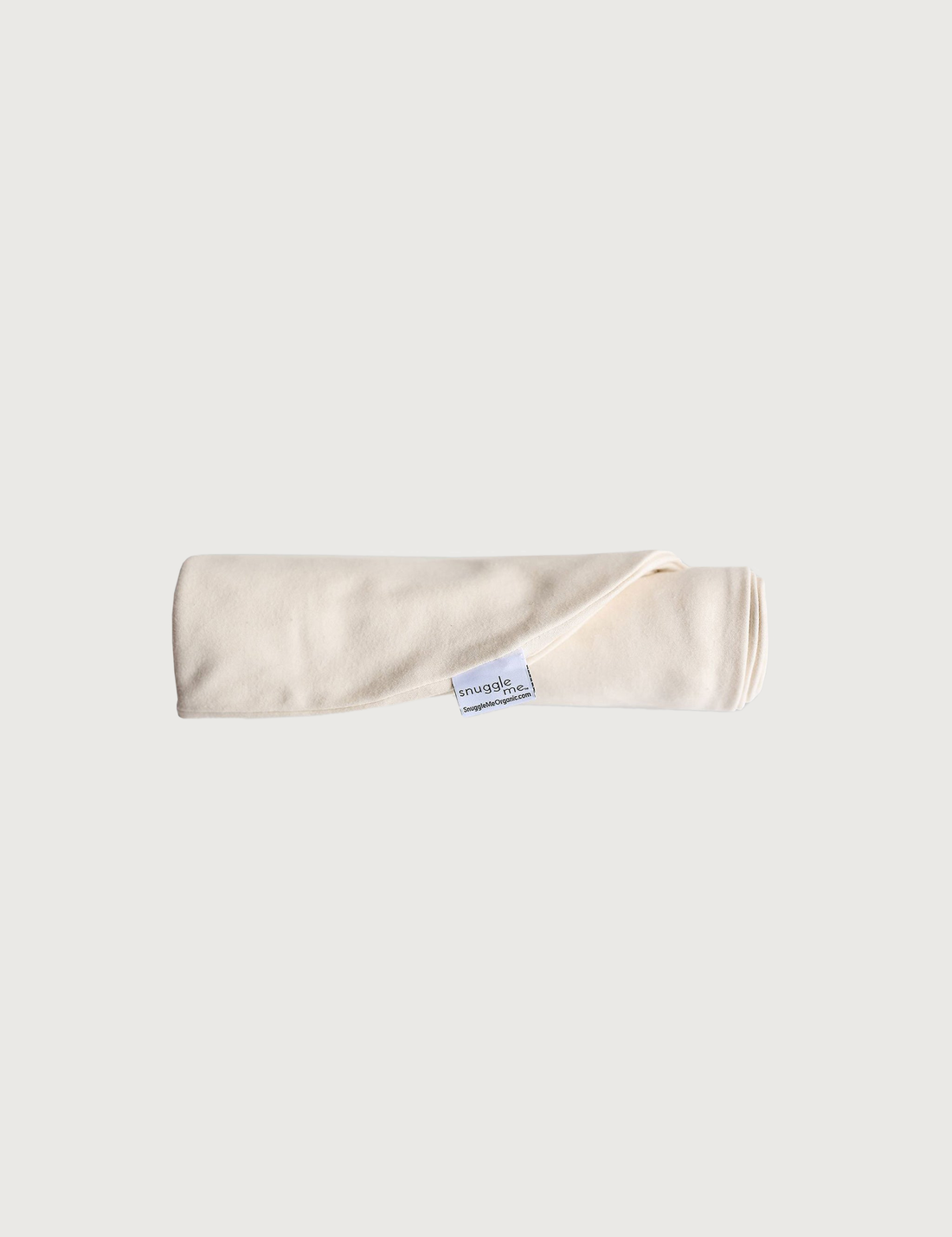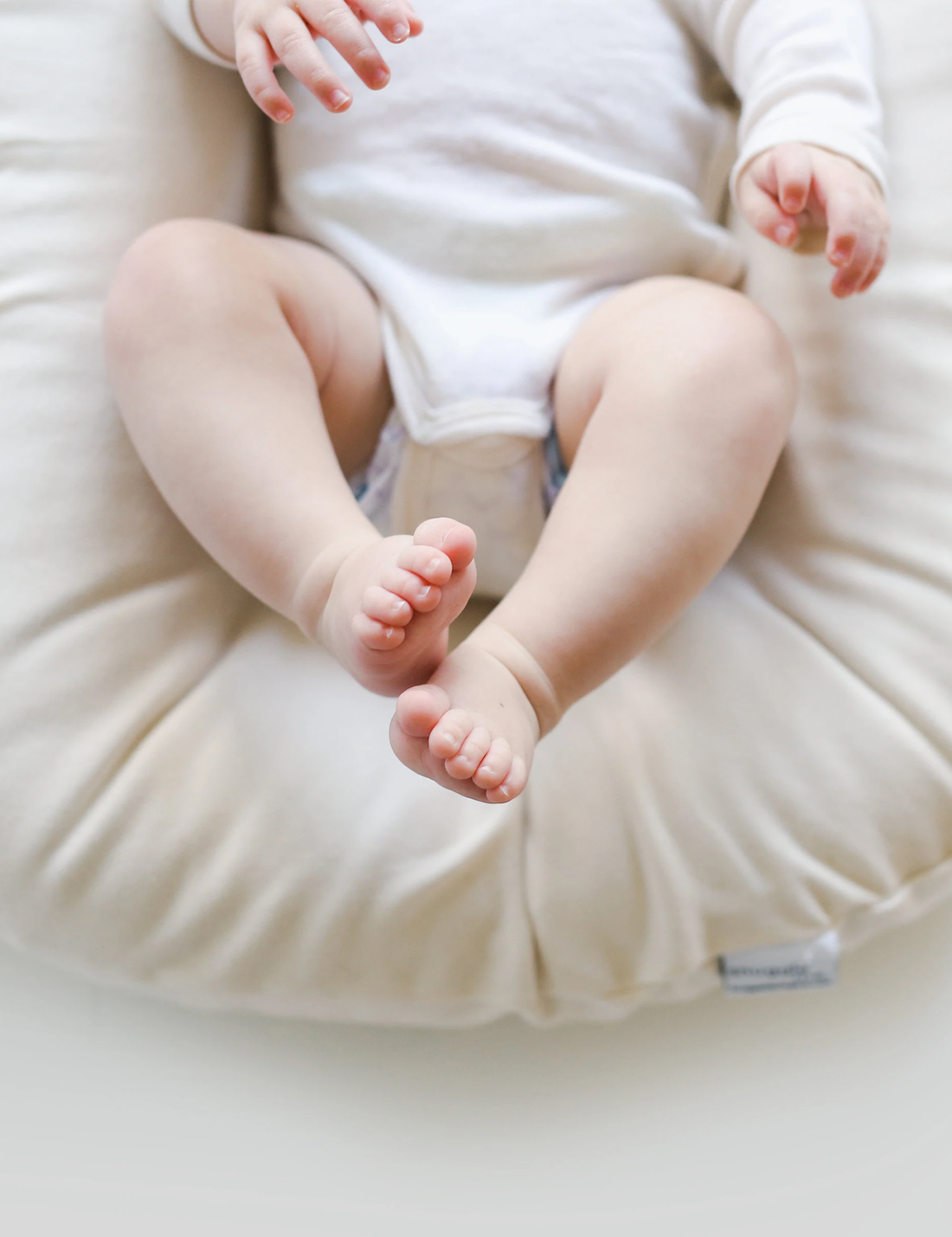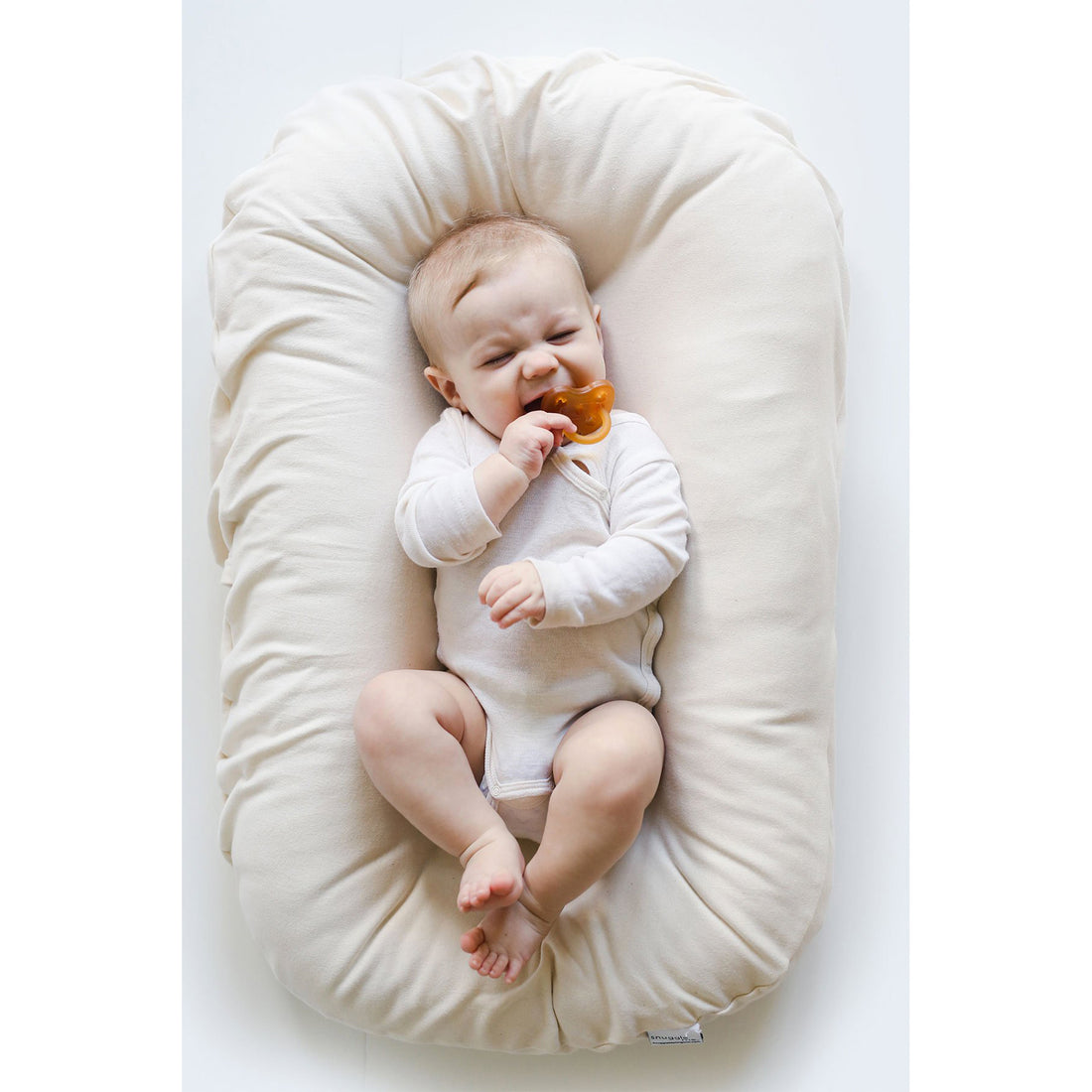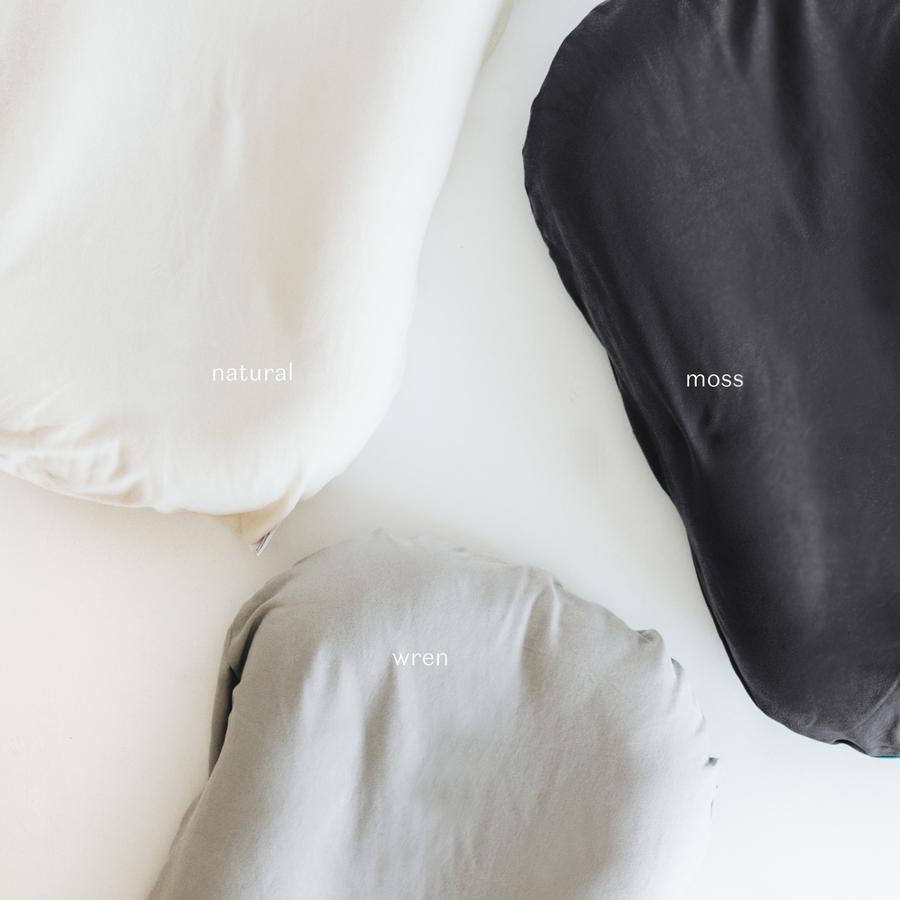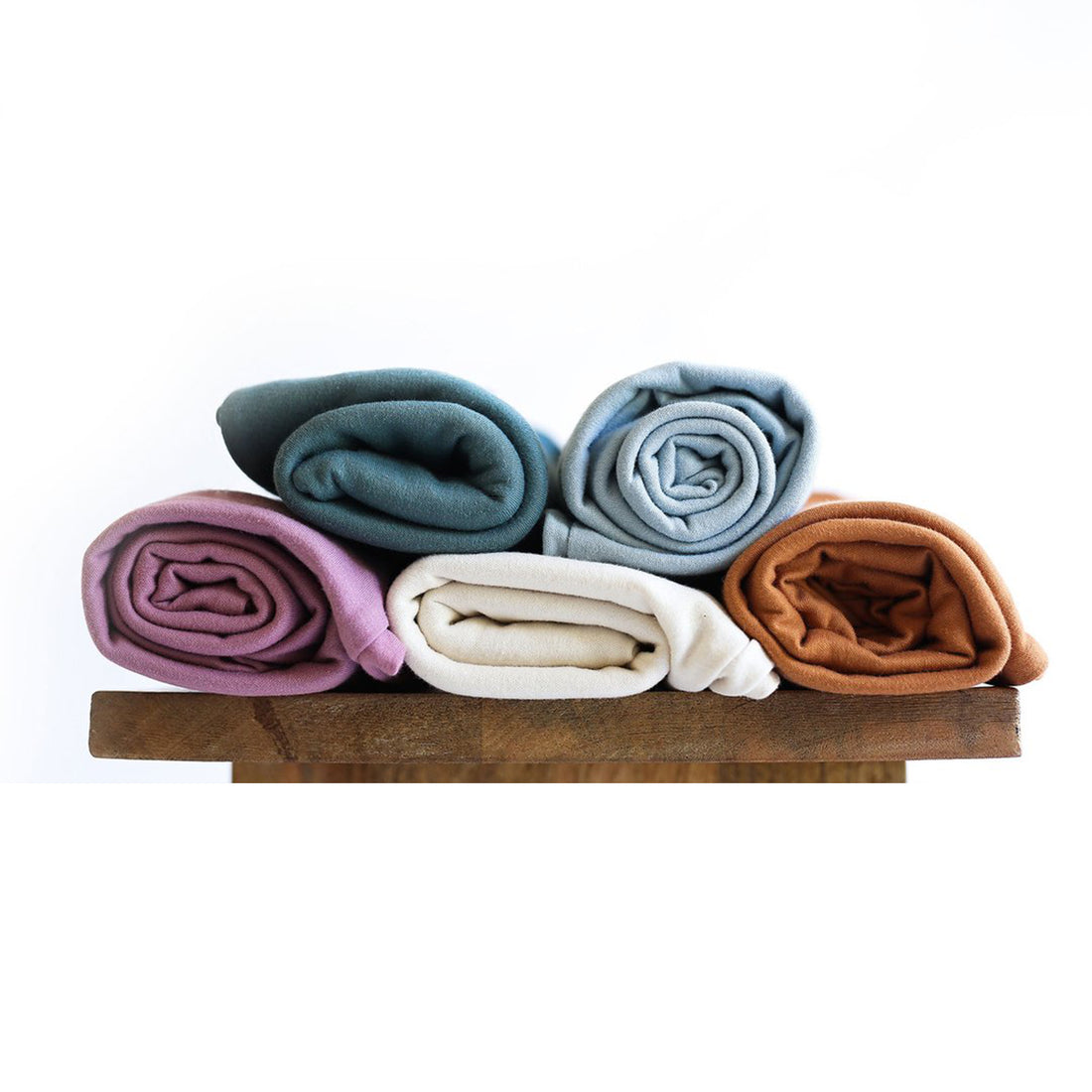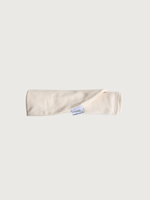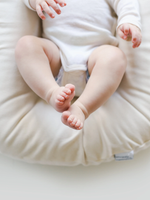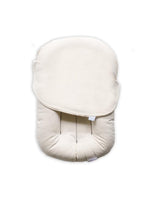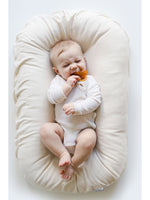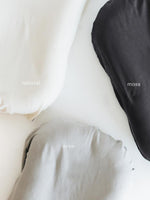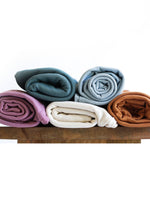 100% Organic Cotton Cover for the Snuggle Me® Infant Lounger.
Protect your lounger, and reduce last-minute laundry loads. The Snuggle Me® Infant Covers are made with incredibly soft organic cotton that protects your lounger from minor leaks and spills. Crafted to easily slide on and off your lounger for quick washing, and switching up of colors.
Uses:
Protective Infant Lounger cover

Safety:
Thoughtfully designed with your baby's comfort in mind.

Use your lounger to actively engage with your little one while they are lounging, enjoying tummy time or sitting up. The Snuggle Me® Lounger is NOT a sleeping device, and should NEVER be put in a bassinet or crib. NEVER leave your baby unsupervised in the lounger, and NEVER use your lounger as a sleep device.

Snuggle Me Feeding Support Safety DON'TS:
· Don't leave baby unsupervised.
· Don't use in a crib, bassinet or other sleep device.
· Don't use for propping, sitting up or tummy time.
· Don't use as a co sleeping device.
Compatible with the Snuggle Me® Infant Lounger.
· Cover only
· 100% Organic Cotton

WASHING & CARE
Machine wash on a cold gentle cycle with gentle dye free detergents. Do not pour detergent directly on the cover. Wash by itself, and disable top loaders with agitators. Air dry on a flat surface until damp, then tumble dry on low. Adding heat to any of our covers will shrink them.

Please note all fabrics are organically dyed and can vary slightly in color. Colors may also appear slightly darker/lighter depending on the calibration of the device you are shopping with. Stitching colors may vary based on supply and availability.

Made in the USA. Shipping from the EU.