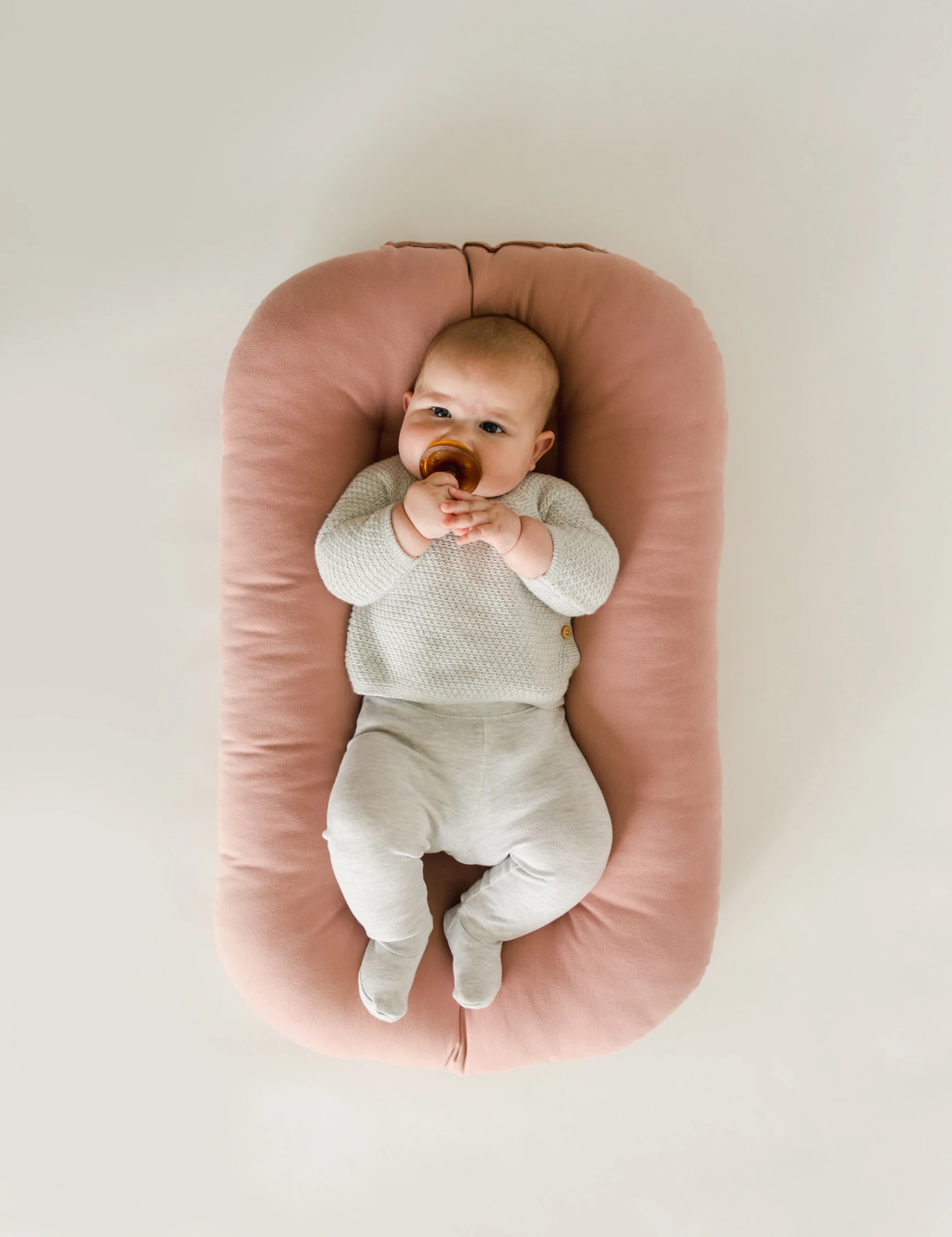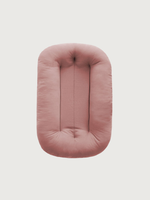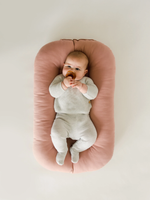 The next best thing to being held.


The Snuggle Me® Infant Lounger is a unique lounging pad designed to hug your baby's full body. 

This snuggling sensation is highly effective at calming and comforting your baby when you need an extra set of hands.
Uses:
Lounging, tummy time and sitting up support. 
Safety:
Thoughtfully designed with your baby's comfort in mind. 
Use your lounger to actively engage with your little one while they are lounging, enjoying tummy time or sitting up. The Snuggle Me® Lounger is NOT a sleeping device, and should NEVER be put in a bassinet or crib. NEVER leave your baby unsupervised in the lounger, and NEVER use your lounger as a sleep device. 

Snuggle Me Lounger Safety DON'TS:
• Don't leave baby unsupervised. 
• Don't use in a crib or other sleep device. 
• Don't place on soft or uneven surfaces. 
• Don't use as a co-sleeping device.
The Snuggle Me® loungers have an unpadded and slightly suspended center. When you lay baby on top of this unpadded space, the sides of the lounger will pull in, giving them the feeling of a snuggle.The tight torso fit contours to baby's head and torso while their legs will drape over the bottom end. This keeps baby safely on their back while lounging. 


The timeless, multifunctional design of the The Snuggle Me® lounger has comforted parents and babies alike, making it an essential item for bringing baby home. It is no wonder the Snuggle Me is the highest rated lounger among parents around the world. The lounger is perfect for mindful parents wanting to reduce their baby registry to fewer, high quality items.

The Snuggle Me® blends seamlessly into your home with a compact, multifunctional design. Pair this with our sophisticated color tones and patterns and you have a timeless, heirloom quality baby product to last generations.

Even though you can use the The Snuggle Me® without a cover, it is very convenient to have a cover on hand. Washing a cover is significantly easier than washing the entire lounger. Having a cover reduces the amount of wear and number of times the lounger will need to be washed.
Infant size lounger dimensions:
74 x 43 x 10 cm (29 x 17 x 4 in)
Inside sling is approx. 48 x 21 cm (19 x 8 in)

Designed to fit babies 0-9 months, who are not yet crawling.
MATERIALS
Made with organic cotton fabrics. Filled with polyester fiber fill.

WASHING & CARE
Machine wash on a cold gentle cycle with gentle dye free detergents. Do not pour detergent directly on the pillow. Wash by itself, and disable top loaders with agitators. Air dry on a flat surface until damp, then tumble dry on low.

Please note all fabrics are organically dyed and can vary slightly in color. Colors may also appear slightly darker/lighter depending on the calibration of the device you are shopping with. Stitching colors may vary based on supply and availability.

Imported form the USA. Shipping from the EU.